This is
blog# 3
that I bookmark and read faithfully everyday..more faithful than reading bible..I can only find one similarity between me and this man called
ah pek
. We were born in the same year ,the year of rooster which means to say that we are of the same age. The rest are all differences:
He is smart, I am not
He is very observant in the cyber world, I am not
He is good in hardware since he owns a hardware shop,I am not
He had many blogs, I have only one
He can write poems, I cannot
etc etc.....
I have been reading
ah pek's blog
for the last 2 or 3 years especially the ah pek talk 3 talk 4 blog which I think he had removed or hidden it somewhere in his hardware shop. I really like to read the poems and his make up stories when he started blogging especially about the picture of the tiger drawn on the thigh when the husband went travelling and found the tiger was in the wrong position when he came back.....Ah pek....to tell you a secret hor last time when we after teaching and get very

with our students hor...we went to read your blog ( since we have internet connection in the staffroom ), laughed about the jokes and stories then
again...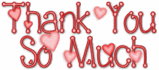 ah pek..
This ah pek hor ..he very the kind hearted one ... you ask him anything he sure will help if he can.. I remember asking him about the virtual money card by emailing him and fast fast he replied me and tell and advice me all he knows ...
Actually hor from his blog I have learned tons and tons of things like

PPP, blogvertise, SEO etc etc . He is ever willing to share things that he knows with low ranked bloggers like us.
We

Ah pek and